It takes a special kind of person to stand by the right decision under pressure.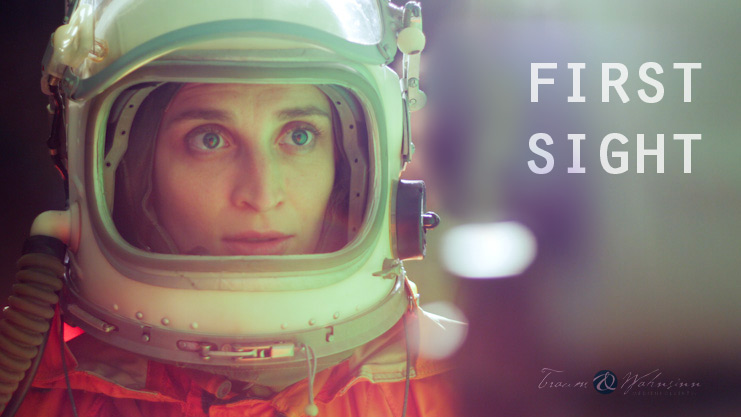 directed by
Juliana Neuhuber
written by Andreas Reisenbauer, David Auner, Markus Weilguny
CAST:
Maria Spanring
as
Captain Danielle Rinter
Giovanni Jussi
as
Captain Frank Dinard
Sophia Grabner
as
Anchor Woman
Peter Gulan
Voice of
General Mikic
Rudy Ruggiero
Voice of
General Alistair
CREW: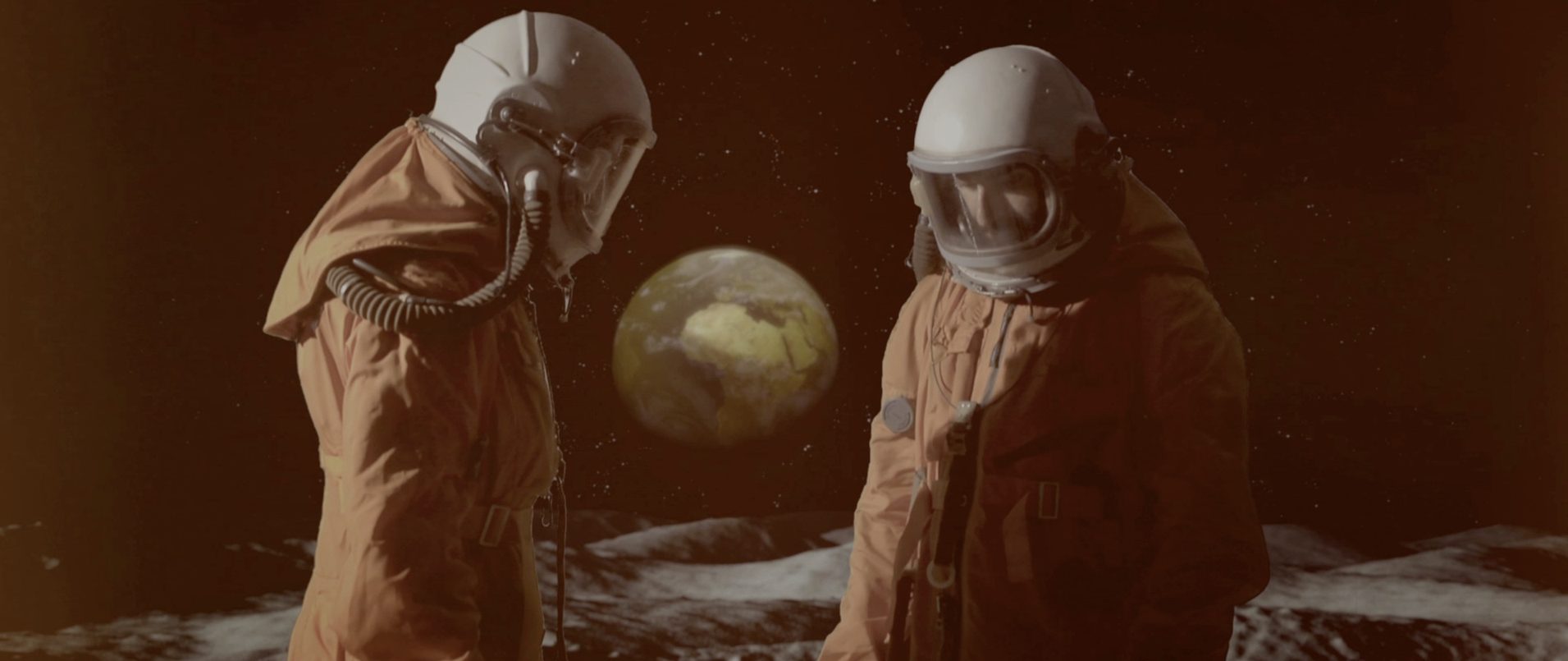 Director: Juliana Neuhuber
Producers: Thomas Weilguny, David Auner, Markus Weilguny, Juliana Neuhuber
Production Management: Josef P. Wagner
Production Assistants: Judith Neuhuber, Eva Hinterbichler
Writers: Andreas Reisenbauer, David Auner, Markus Weilguny
Story: Andreas Reisenbauer
Camera & Electrical Department
Cinematographer: David Auner
1st AC: Thomas Weilguny
Set Photographer: Julia Gojtan
Art, Costume & Makeup Department
Set Decorators: Daniel Schnell, Sebastian Gärtner
Costumes: Traum & Wahnsinn Media Collective
Sound: Konstantin Drossos
Sound Design: Andreas Ladik
Music: Manfred Plessl
Recording Technicians: Markus Kronsteiner, Markus Weilguny
Post Production Supervisors: David Auner, Markus Weilguny
Editor: Juliana Neuhuber, Thomas Rath
Visual Effects: Thomas Rath, Cornelia Maurer
Colorist: Thomas Rath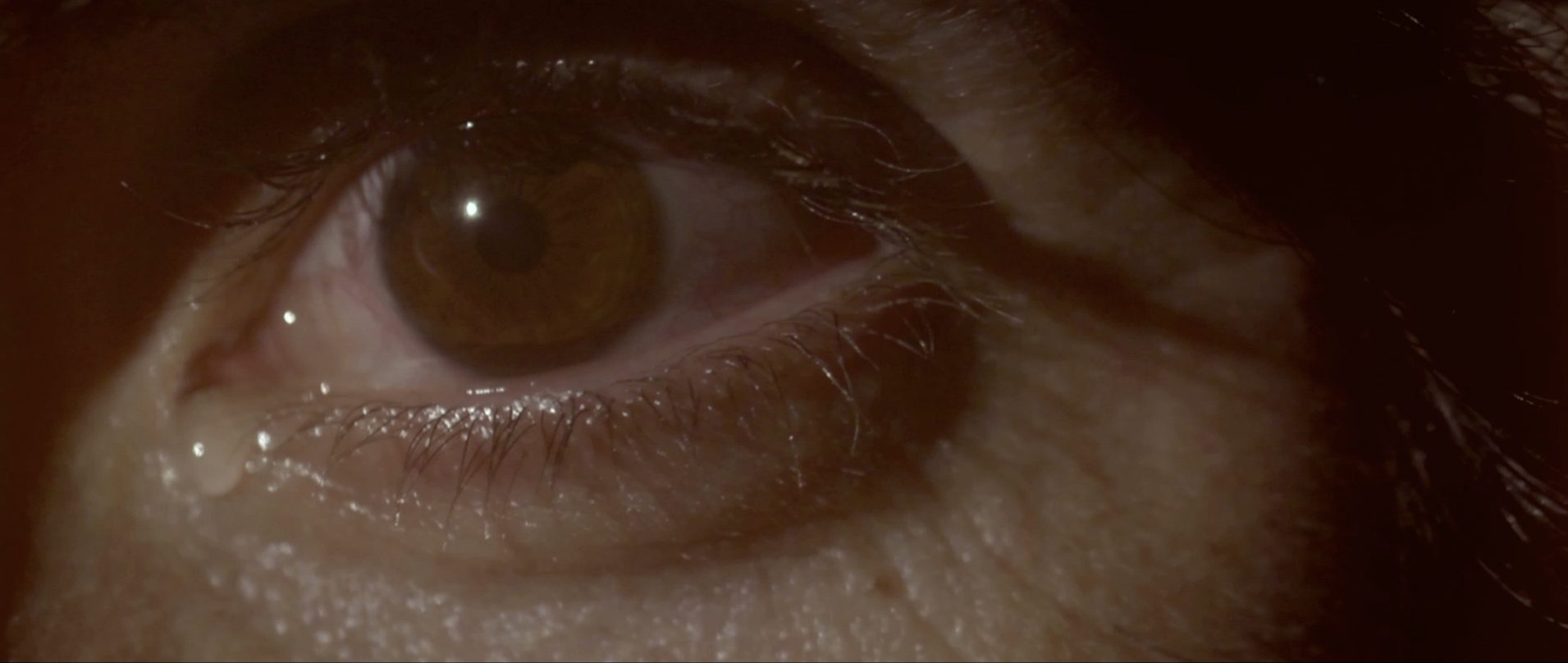 German Statements - Deutsche Texte
Type: short film Genre: SCI FI
Duration: 3 min Languages: English Subtitle Languages: English & German
Shooting Format: 1080p25 / Screening Format: Blue Ray, DVD (PAL), 35mm
WORLD PREMIERE: 10.6. 2012 Festival of Nations
VIENNA PREMIERE 25.11. 2012 Austrian Filmfestival

In the not too distant future, two cosmonauts are being court-martialled
for crimes against humanity and are facing the death sentence.
First Sight tells the story of their brave decision – a decision that is greater than humanity.

Filmfestivals - Austria
wins Special Mention Award at
LEADING TEAM:

director's statement:



"In First Sight, Captain Frank Dinard is faced with a decision that, in its entirety, has been faced by few. Maybe Einstein found himself in the same situtation, maybe Nobel – a momentous discovery that could lead mankind to unforetold improvements, developments that could lead to its enlightenment; but misuse, ignorance, deception and greed could bring mankind just as close to destruction. Captain Frank Dinard, like many untold heros before him, chooses ignorance for all, in fear of history repeating itself. He has been taught well by society, hearing "terror" and "crisis" abused for personal gain and a justification of hatred. In the end, he is himself declared a mutineer by the powers that be. But maybe he is already lucky, for they might as well have left him to die and called it a tragic accident. Is this the society that you choose to life in? You can only take a step – in any direction. Many are choosing their own paths, respecting both themselves and their environment. These are the people we are dedicating this short film to."

author's statement:

"First Sight questions the personal responsibility of each of us. How long will we stand idly by while "business as usual" destroys the nature and people around us? How long can we switch off our brains for the expectations of others? Where do we draw the line? Only by accepting responsibility for our own life, our own actions, for every step that we take, can we move forward to a universe that has a bright future – but no step can be taken back, so could we already have missed our last chance? Small steps are just as important as large steps, but even more impact lies in not taking a wrong step in the first place: "Rip it out", then "burn it", then "cover it in concrete" – instead, we can stop before the world needs a hero to save it, we can preserve and improve, not by doing nothing, but by making the right choices – and standing by them."

producer's statement:



"Shooting stuff that is supposed to be placed on another planet is not easy at all. You face many challenges you have to take into account to create the illusion. A perfect team with much knowledge about light, awesome set decoration and much patience finally made this possible. The knowledge the team could gather at this shoot is going to be very important for future projects we definetly have to shoot in similar settings since we spent an awful lot of money on the spacesuits."
CONTACT:
Production Company:


Untere Augartenstr 34/11
1020 Vienna
Austria
+43 650 8400922
office@traum-und-wahnsinn.at
>>HOMEPAGE
Für Inhalt verantwortlich: Andreas Reisenbauer
© 2012 – Alle Rechte vorbehalten